White petunias in the winter
These white petunias are incredible. I expected them to be finished by now but they seem to be more alive than ever before. During the day our balcony is still warm and sunny, perfect for these flowers to soak up the sun. Now, Zurich is famous for the winter fog - basically a huge, thick cloud that arrives during the winter months and stays there until next spring. The only way to see the sun is travel to the mountains. But lucky us - so far no fog and we wake up to a beautiful sunrise every day.
Last night I had the idea of starting a youtube channel with interior tips and decoration inspiration. How would you like that? I never watched interior videos on YouTube apart from "DIY" videos and I'm very curious to find out whats out there.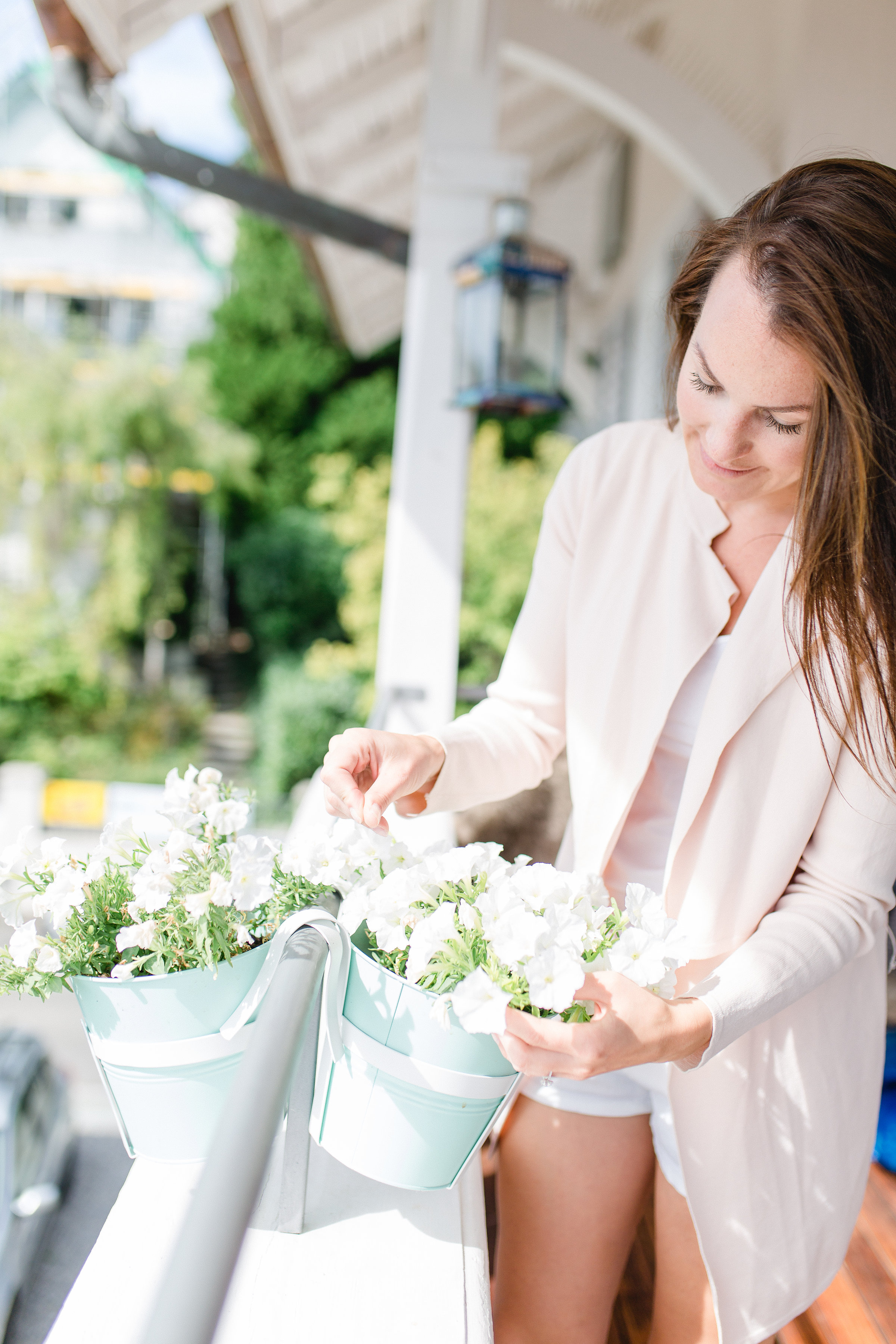 I'm going to spend my morning finishing my coffee and do some research what interior-youtube-stars there are. Later tonight I'm heading to the wine-ships in Zurich, a yearly tradition where are the wine producers comes together and presents their wines. Have a wonderful day!